This article first appeared on ARC2020.eu. ARC2020 is a platform for agri-food and rural actors working towards better food, farming, and rural policies for Europe.
In this collaborative article, Mathieu Willard of ARC2020 and Elena Ambühl of Agroecology Europe reflect on lessons from the 6th Latvian Rural Parliament, which took place in Ērgļi in June 2023. Ērgļi, like many other rural areas, has faced a decline in population and subsequent loss of infrastructure and services. How should we tackle this issue? Translating research on "smart shrinking" in rural Iowa into a European context, Elena and Mathieu propose a "smart rebound", in which funding and policy support the visions, actions and intergenerational collaboration of rural communities, for resilience, wellbeing and reduction within environmental limits. 
The Latvian Rural Communities Parliament (LRCP) is held biennially with the aim of collaboratively discovering effective solutions and exploring new opportunities for rural development. Its primary focus is to foster cooperation among diverse stakeholders and identify challenges and priorities at the local, regional, national, and European levels.
The Community Parliament operates on the principle of equal dialogue, bringing together approximately 300 individuals representing local and regional authorities, businesses, policymakers, academics, rural development experts, and enthusiasts. Through the exchange of best practices and perspectives, the LRCP strives to facilitate systemic changes that benefit rural communities.
This year's Latvian Rural Parliament chose to take root in Ērgļi, a small town in the municipality of Madona, from 14 to 16 June 2023. Upon arrival, we directly understood why. Ērgļi is a magical place, full of flowering meadows and majestic forests. Immediately, we were able to let go of our worries and immerse ourselves in the beauty of the landscapes and the tranquillity of the surroundings.
However, it took only a few minutes for us to notice the first hint that would shape our discussions the following day. The restaurant where we had our first meal happened to be the old train station, which appeared to have been closed for quite some time.
Ērgļi, much like many other rural areas, has been facing a common challenge: a decline in population leading to the subsequent loss of infrastructure and services. This shrinking phenomenon took centre stage in our discussions, serving as the catalyst for debates in the coming days. How should we tackle this issue? Is it possible to break free from its grip? Can we reverse this trend? Moreover, we contemplated the roles that each generation can play in bringing about a positive change and how to define resilient approaches.
Smart shrinking… leading to a smart rebound?
The morning session of the parliament saw Kimberly E. Zaracor, researcher at Iowa State University, make a first proposition to deal with population loss.
Iowa's voting pattern took a surprising turn when, after supporting Obama in 2008 and 2012, the state voted for Trump in 2016 and 2020. This shift in political preference prompted Kimberly to ponder the factors that contributed to this change.
Being an agricultural state, Iowa is known for its production of corn, soybeans, and livestock. The farming industry operates on a highly industrialised scale, characterised by large concentrated farms. However, rural areas in Iowa have been grappling with rural exodus, resulting in the loss of services and infrastructure. This is the essence of what shrinking means.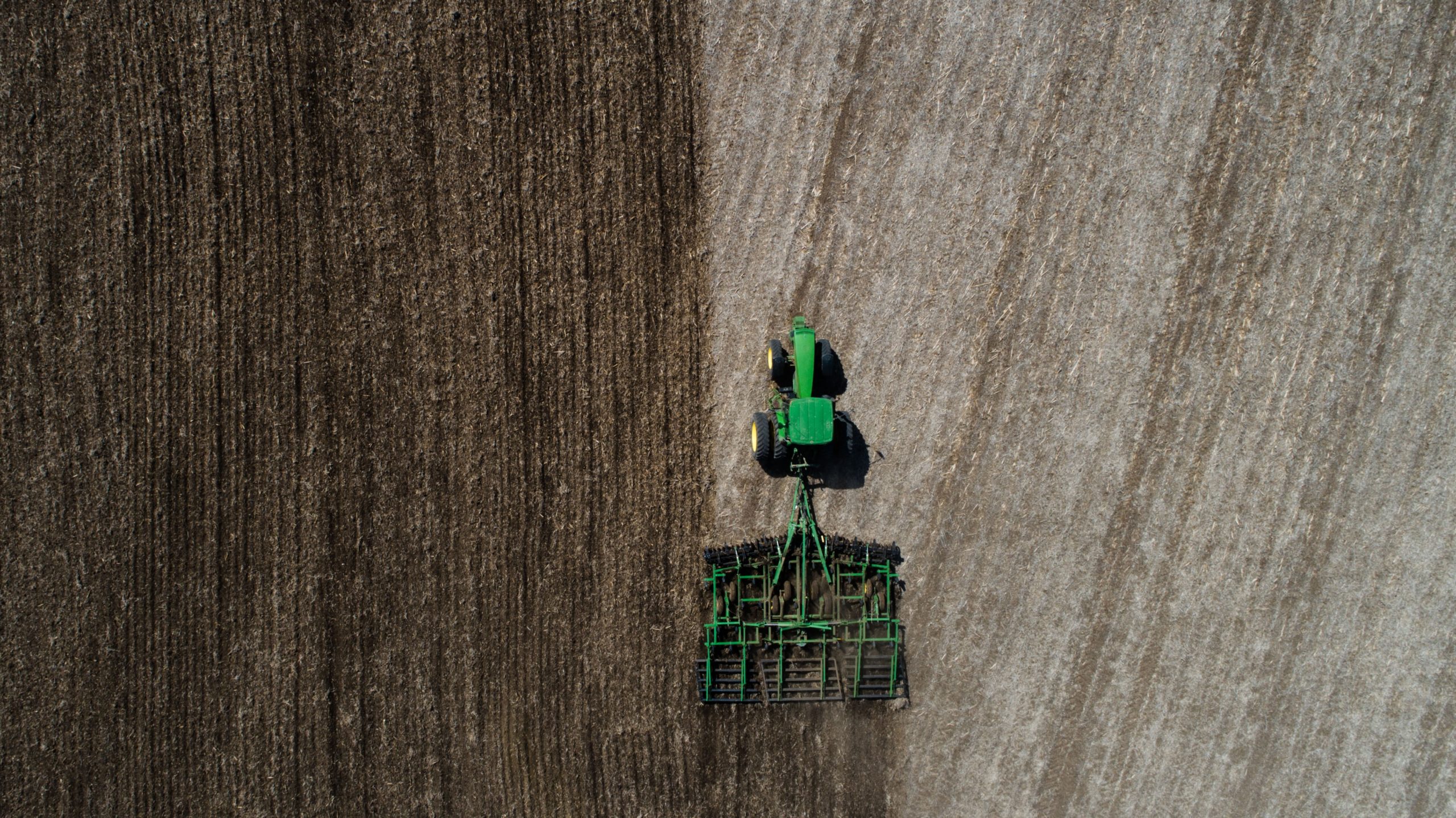 Drone image of a tractor disking, Iowa USA. By Josh Berendes on Unsplash
If this shrinking is what turned rural communities towards the demagogy of Trump, then finding a solution to it becomes imperative. The proposed solution is straightforward: Smart Shrinking.
Smart shrinking operates under a simple motto: rural communities must prioritise their quality of life. However, managing quality of life in the context of population decline is no easy task.
Nevertheless, there are a few key parameters that, if combined, can make it achievable. According to their research, rural communities require three essential elements in order to shrink smartly.
Purposeful collective action – organising community events that actively involve and engage all community members in the process.
Mindset of resilience – shifting the perspective from focusing solely on the needs that are lacking to recognising and leveraging the existing assets within the community.
Ecosystem builders – Community Members whose personality acts like community glue.
These elements, if present, can help maintain what is of most importance in a rural community, a sense of belonging. Even in challenging times, the feeling of belonging can be a powerful motivator for individuals to stay. In that sense, the quality of life and sense of belonging could be the elements that will stop the shrinking, turning it into a smart landing.
Although the presentation and subsequent workshop on the significance of a sense of belonging were very insightful, we couldn't help but feel that shrinking smartly might not be enough. It sounded a bit like capitulation. However, it is worth considering that the rural shrinking in Iowa is probably more advanced than what we find here in Europe. So how can we translate this experience in our own context? Maybe by pushing for a Smart Rebound.
The key for a smart rebound? Vision and Funding
To induce a smart rebound, rural communities will need a vision. Spending those few days exchanging with various rural community members showed us that vision and goals are not lacking. Agroecology, intergenerational collaboration, culture, education, infrastructures, healthcare… It is not the absence of a vision that poses a problem
Although European Commission missionaries were gladly putting forward the Rural Pact as the main vision provider for Rural Areas in Europe, it came pretty clear to everyone that vision is not what was required from high level institutions. What is missing is funding.
Rural communities, if you ask them, will not lack ideas for what needs funding. The issue of insufficient funding was thus naturally a focal point in the morning's panel discussions. It is crucial for both the European and national budgets to allocate financial resources specifically towards rural areas. This stands as a primary necessity.
Local stakeholders have pointed out that the biggest obstacles to implementing ambitious and coherent rural development policies lie at national and supranational level. That's why it's vital to have players who can bridge the gap between the needs of local stakeholders and those who can support the implementation of supportive policy frameworks and integrated approaches for rural areas.
This is precisely why ARC2020 and Agroecology Europe were invited to join. It is also the reason why ARC2020 and Forum Synergies have developed a proposal for an Integrated Rural and Agricultural Policy.
Shrinking vs Reduction
In his speech (that you can find here in full) ARC's president Hannes Lorenzen talked about reduction or degrowth. The concept of reduction might indeed be better adapted to the EU context than the Smart Shrinking.
The difference between the two is this. Shrinking is endured. Reduction is a choice. Reduction is about asking the right questions. How can we slow down? What can we drop? With shrinking you lose something and react. With reduction you choose to let go of something, because it does not fit the vision.
Reduction is also about quality of life. But it adds a layer of reflection. Because you decide upstream, you can better assess the impact of your choices. That is of most importance as reduction is needed as an answer to the way western societies live. Our productivist neoclassical economies and liberalised market are indeed taking us to the edge of what our environment can endure.
The first barrier towards reduction was societal acceptance. 60 years ago, when the Club of Rome published their report on the limits of growth, it was seen merely as a nice joke by most. But now, society seems to be closer to accepting the fact that we can't escape it. Yet, our current political and financial leaders do not embody this ideal. The democratic process is bringing those ideas up at a slow tempo. And the barriers remaining are still political and financial.
Reduction, seen as living within the limits of our environment, is a message that is now audible. It took 60 years to transition from reduction seen as a crazy idea to it being a serious possibility. And the fact that reduction is now an ideal that is listened to seriously is an achievement of older generations, as Hannes pointed out in his speech. Of course, policies have undergone some changes as well, albeit marginal ones, as they largely remain within the overarching liberal paradigm.
That brings us to our next point. How can older and younger generations collaborate to make it to the next step, concrete action?
Intergenerational cooperation
Older generations have made the vision audible. That is their achievement. Now is the time for the younger generation to take the wheel. And now that the reduction and resilience mindset is validated by a larger portion of society, the next step should be to transform the political landscape and induce policy action on all political levels. But it seems like this turnover between generations is taking its time.
That is not only the fault of older generations having trouble letting go. Younger generations seem to struggle finding their own place in society and within the movement. Again citing Hannes' speech, all over Europe, anxieties are increasing. Young people are more subject than ever to burnout and depression. It is indeed not easy to start a life with the constraint of "no mistakes allowed".
But younger generations live the reduction mindset already. They wish to work less (i.e. paid work or GDP validated work) and reflect on work-life balance. They understand that polluting less, producing less, consuming less, and therefore working less are conditions for their wellbeing and survival. They want to live their mindset but lack the impact in actions and on the policy level.
Rural tastes from Latvian regions and Europe – sharing of local identity products brought by participants © Hannes Lorenzen
Intergenerational collaboration should therefore be encouraged to reach the desired impact of our movement towards reduction and resilience, in our case, rural resilience.
One of the ways to reconnect different generations is through transmission of traditional knowledge and the setting of workshops and formations on rural professions.
As an example, Kristīna Sprūdža took the opportunity of the workshop on "Inheritance and improvement of knowledge and skills of communities" organised by Forum Synergies to present her project, the House of Bread (Maize māja).
Maize māja Farm organises masterclasses on baking wholemeal bread, sourdough bread, karasha and pies, and all sorts of educational programmes. One of the objectives of the project is the transmission of traditional rural knowledge in intergenerational settings.
Defining resilient territorial development approaches
We are living through a critical period in which territorial development scenarios are clashing.
The museumification of rural areas, which makes them static and preserves them as tourist attractions without taking into account their vitality and development, is a dead end, because it is based on a romanticism that is disconnected from the expectations of the people who live there. It condemns them to shrinking and to an unbalanced model of territorial development that reinforces the urban-rural divide, making both areas uninhabitable in the long term.
On the contrary, it is important to adopt inclusive forward looking approaches to rural planning and development. The challenge facing us today is to make a qualitative shift and keep up with changing mindsets and public expectations, which are also calling for a redefinition of the relationship between work, housing and our productive fabric, which needs to be diversified and resilient. To achieve this, maintaining ecological connectivity between urban and rural areas is key.
Radim Srsen, member of the Committee of the Regions and elected representative of the Czech Republic, emphasised the desire of new generations to reconcile work-life balance. To achieve this, improving Internet access in Europe's rural areas is a priority.
Kimberly E. Zaracor stressed the importance of recreating a sense of collective action, involving the local community in decision-making processes. Rural areas could become centres of democratic life, in the face of the erosion of bonds of trust and distance between citizens and institutions, and thrive as vibrant and sustainable communities, rebuilding the sense of stewardship of the ecosystems and territories they depend on.
Local band in concert at the outdoor museum Braki during the 6th Latvian Rural Communities Parliament © Hannes Lorenzen
The rural-urban reconnection can also be shaped from an artistic and cultural angle: building bridges with the cultural dynamism of cities, following the example of the My Litvínov project initiated in the Czech Republic by Petr Globocnik, aiming at rehabilitating empty buildings to create links and foster creativity into communities.
Conclusion
The Latvian Rural Communities Parliament was a great opportunity to meet and exchange experiences, and to outline a desirable future for young people, both urban and rural, from different social backgrounds.
Good policies will need to accompany that change if this shift is to include everybody. Rebuilding intra- and inter-community links, intergenerational links and territorial links between urban and rural areas will have to be the founding principles for generating virtuous dynamics and creating the conditions for a viable future for all.