I spent Saturday night under a 100 year old pear tree with David Holmgren, Su Dennett, and a spirited gathering of Victorian permaculturalists, for their annual summer solstice party. Fun and uplifting times. David and Su's property Melliodora is a genuine permaculture paradise – and an inspiring example of what can be done. My household's urban homestead doesn't compare, but over the years we have been making efforts to practise permaculture in our little patch (one tenth of an acre) in suburbia, Melbourne. I've posted a few photos of our place below.
To begin: dig up the lawn, enrich soil… grow food.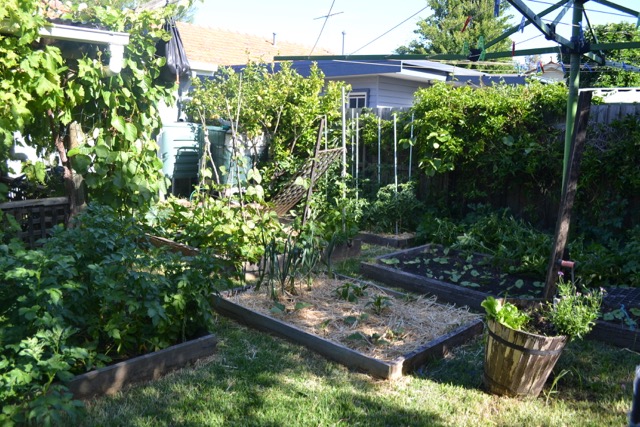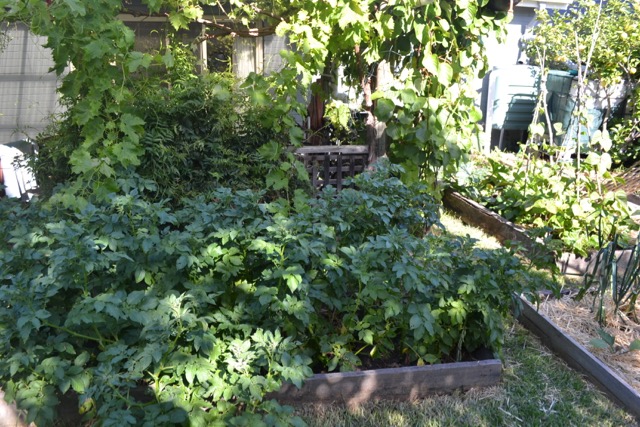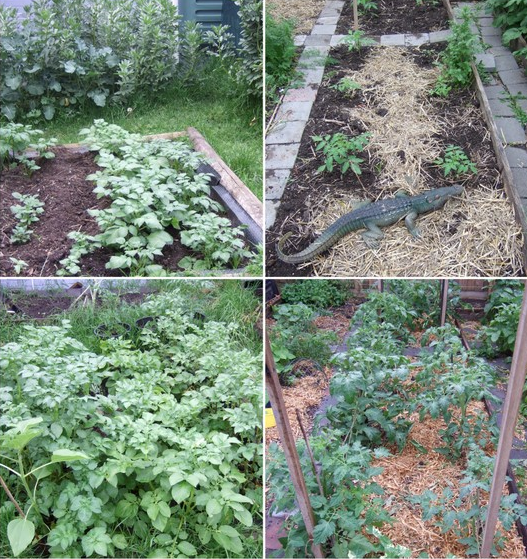 Add chicken coop and space to roam. Our two chooks, Lightning and Cloud 9, are great layers (and composters), and the muscovy duck (the Red Baroness) just flew into our backyard about five months ago and hasn't left. She is free to fly away but chooses to stay. What an honour!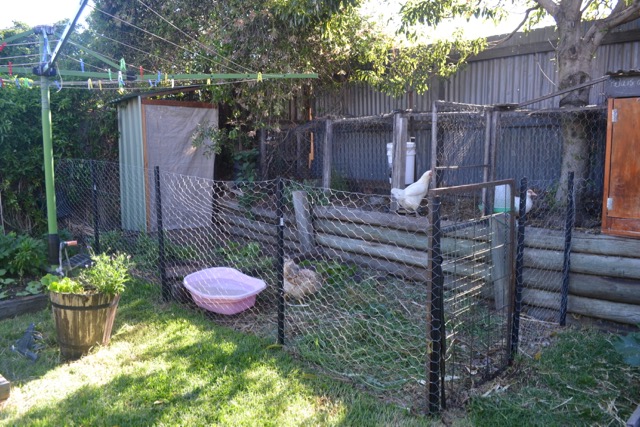 The coop is called 'Palais de Poulet' (the chicken palace) – even though the Red Baroness is the boss. The coop is made from salvaged materials.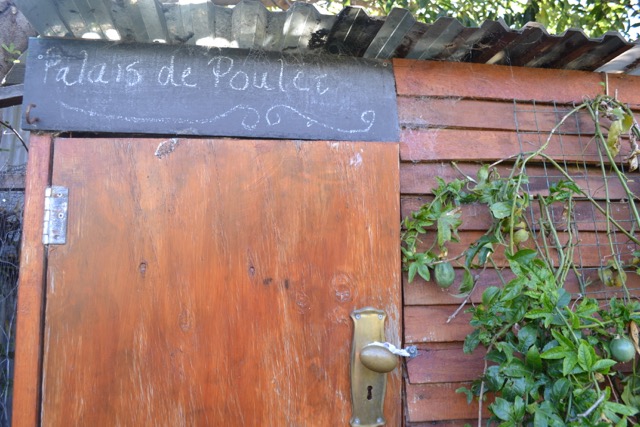 Passionfruit forming on the coop.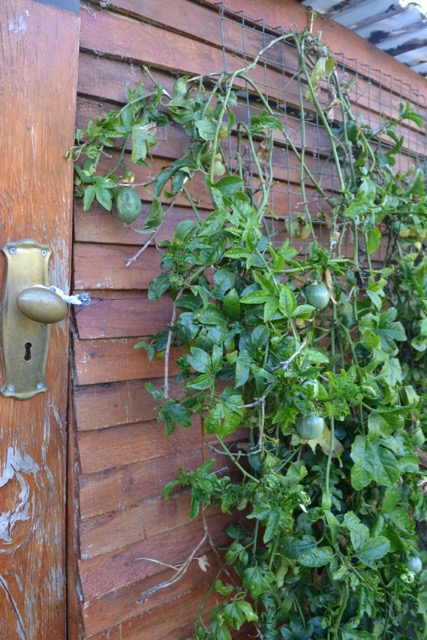 The hills hoist means no need for an electric dryer – even in the winter. Another passionfruit and kiwifruit greening the fence.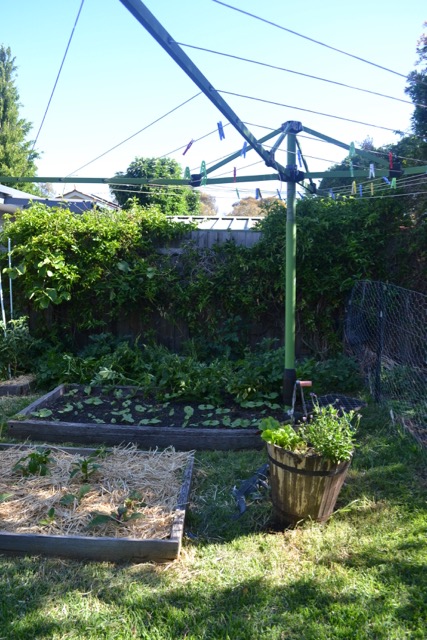 Our small 2kw solar array. We produce almost twice as much electricity as we use. Underlined by a grape vine.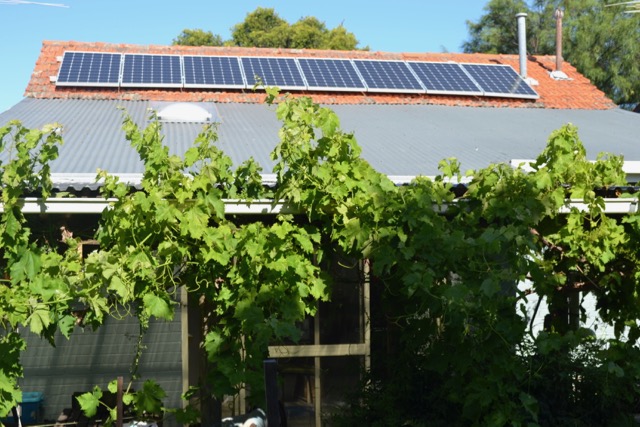 Solar hot water 'the simpler way' – one of life's greatest luxuries (in the warmer months, at least).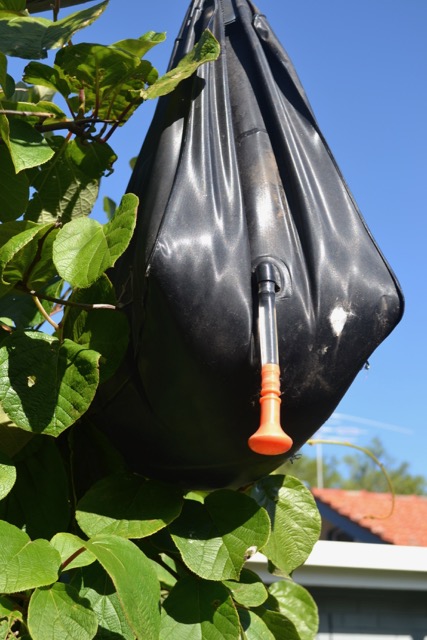 Leave room for the DIY solar oven – beats cooking inside on a hot day. Haven't used it this summer yet. It works well but it does require some shifting throughout the day to maximise sun exposure.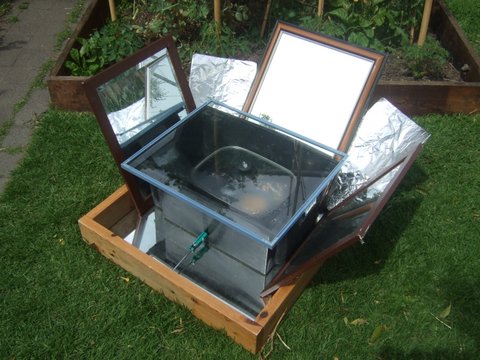 Composting loo in the corner. It doesn't seem right to defecate into drinking quality water and wash away nutrients. Better to close the nutrient cycle.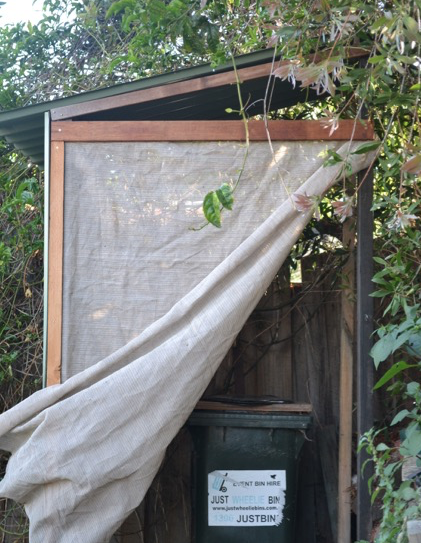 Capturing water.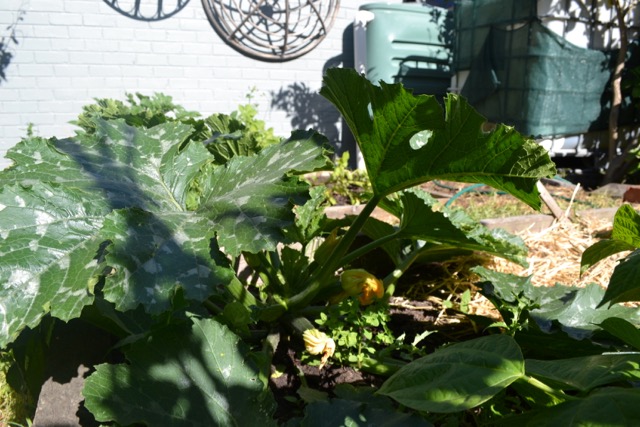 Dig up front yard. Plant veges and 12 fruit trees.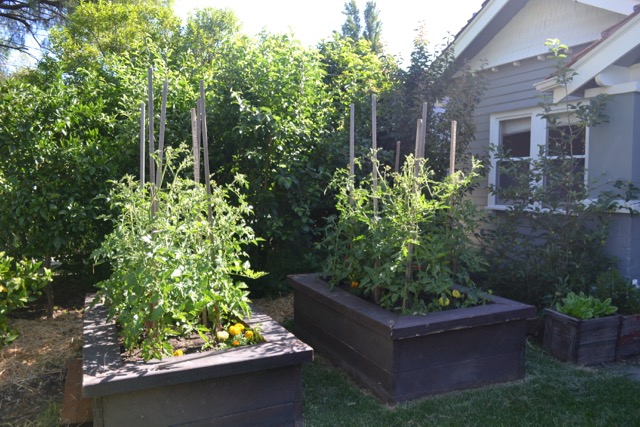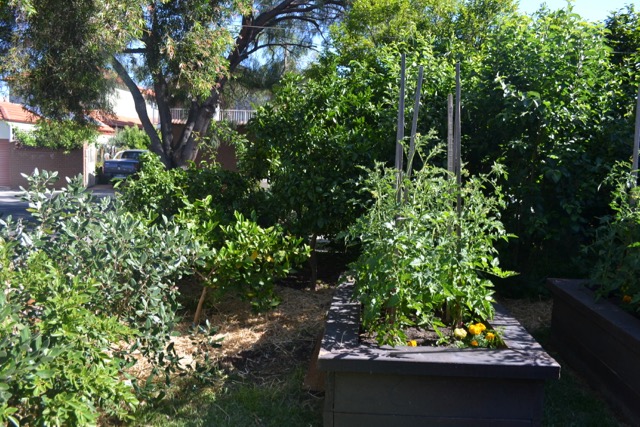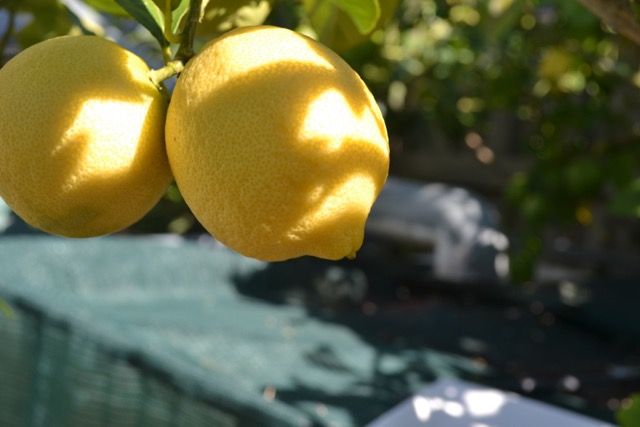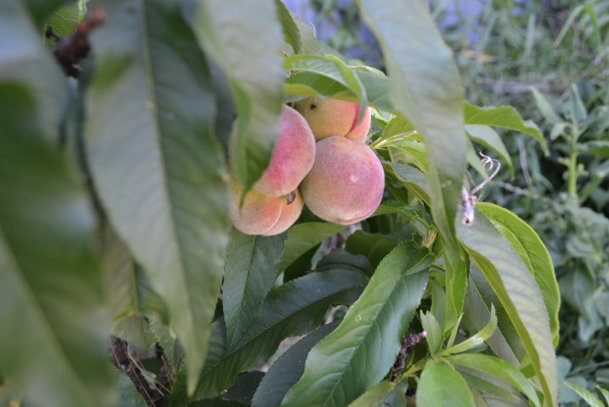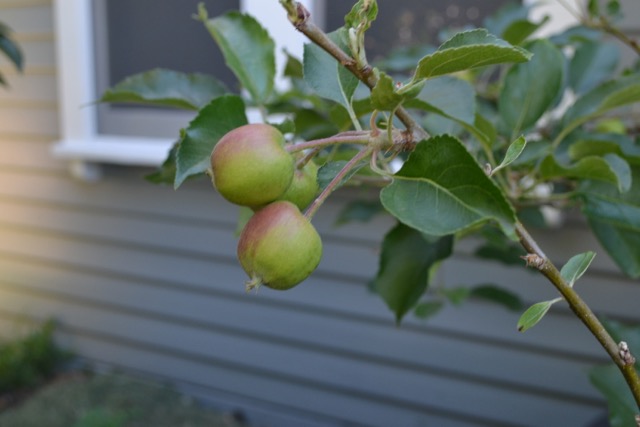 Another of our four grape vines.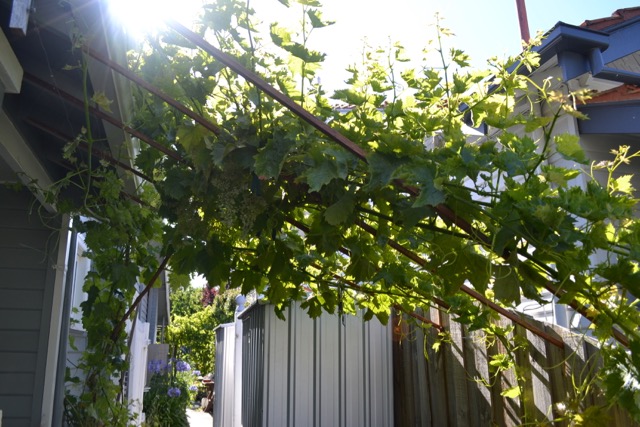 Don't forget 'marginal' space down the side of the house. Grow food.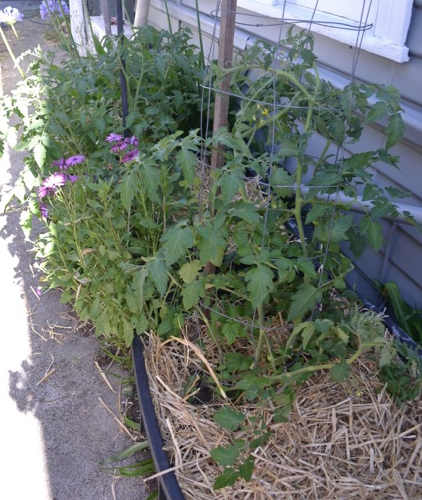 And vertical space.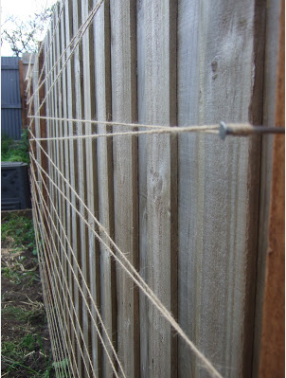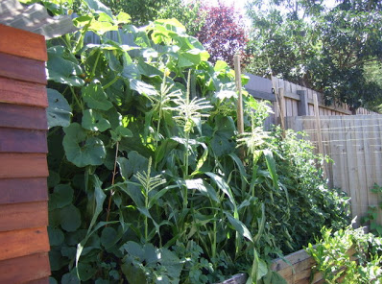 You can even grow mushrooms inside.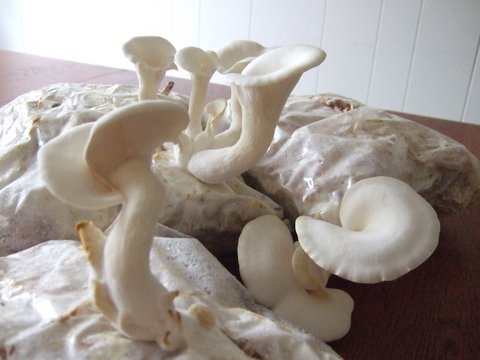 Dig up nature strip. Grow food.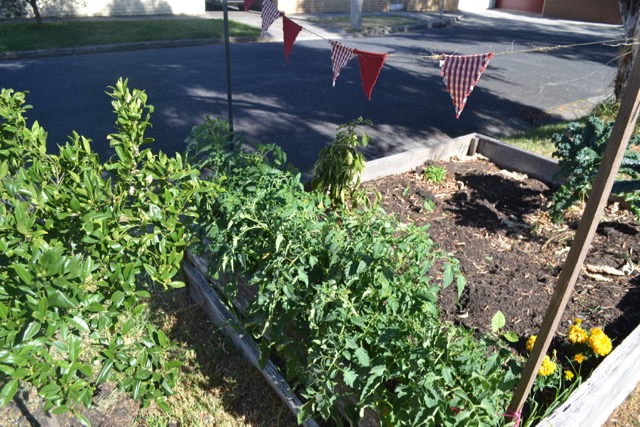 And the winter nature strip.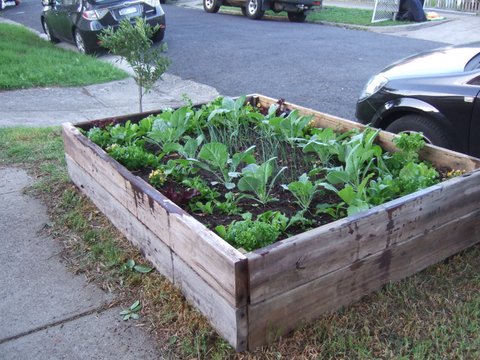 Talk to your neighbours and see if they are happy for you to plant a fruit tree on their nature strip. My cul-de-sac now has about ten fruit trees. Nobody saw me do it. You can't prove anything.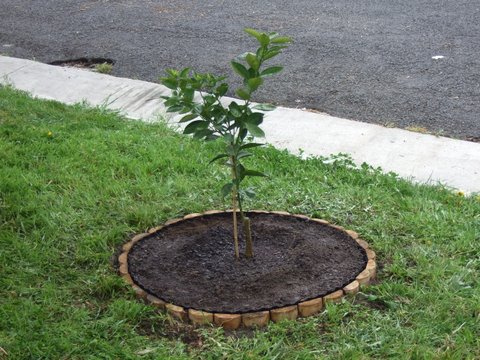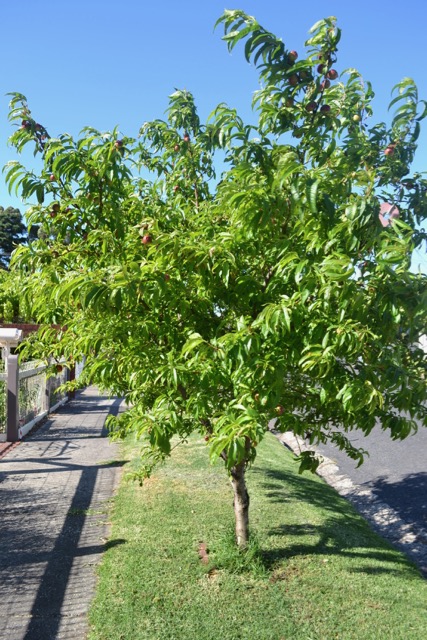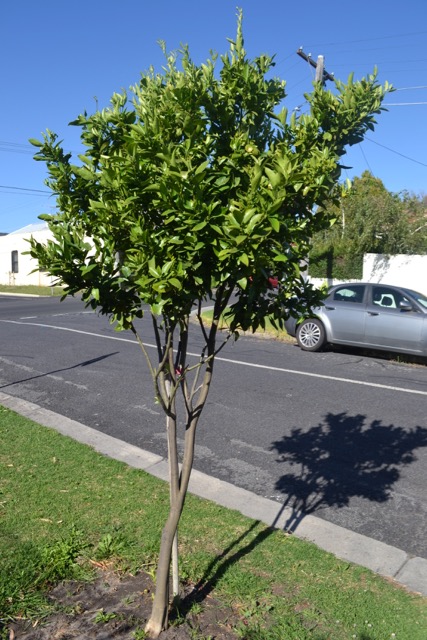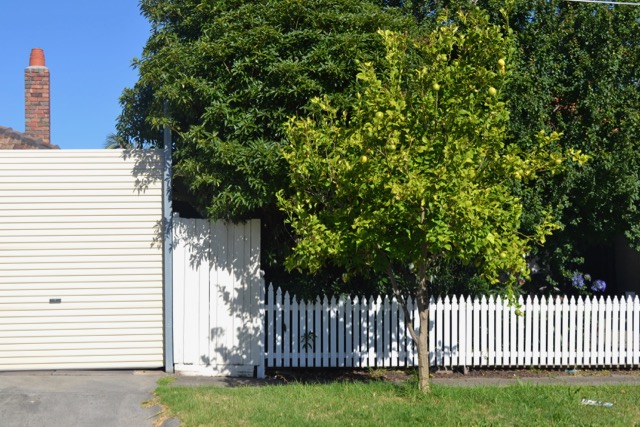 Preserve (or share) your surplus.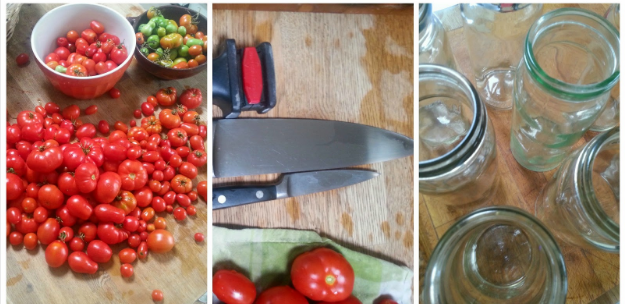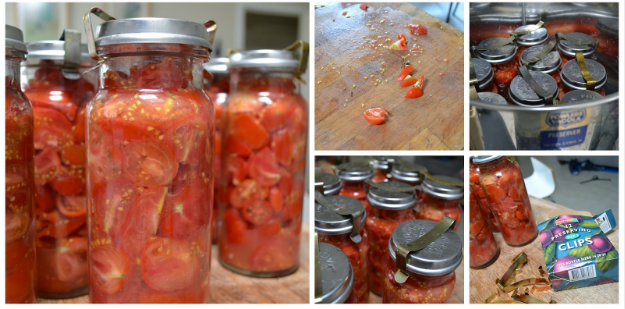 Transport to and from work / school.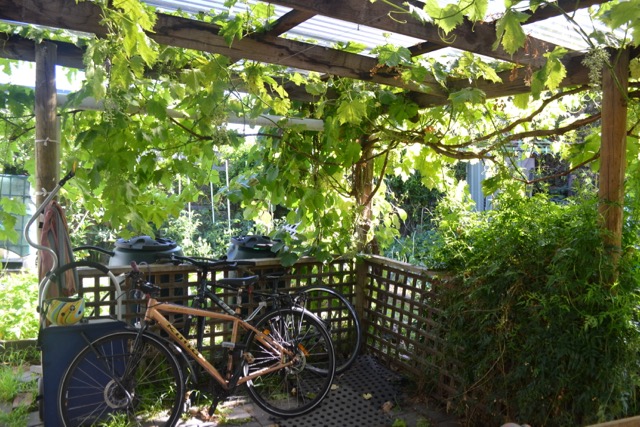 Our home – working on being a place of sustainable production not unsustainable consumption. Always learning. Never quite there. Sometimes failing. But enjoying the journey. A process not a destination.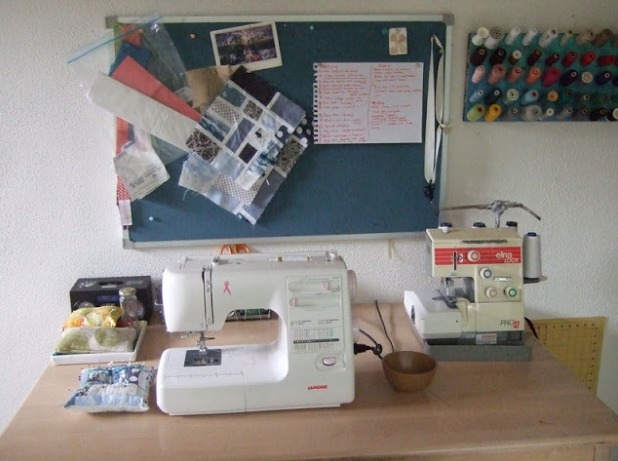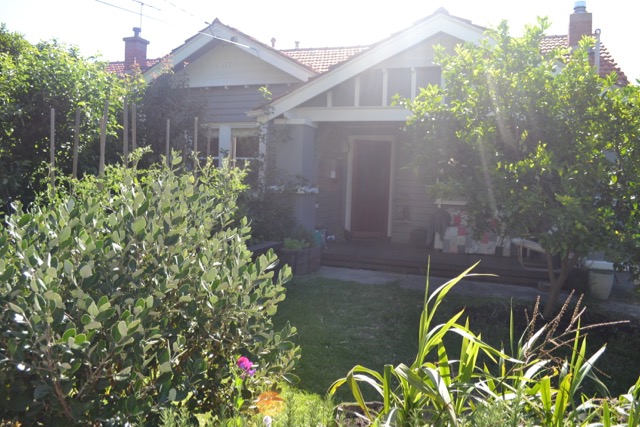 In an age when most governments around the world are doing little that is positive and much that is grossly irresponsible and harmful, it follows that the responsibility for societal change lies first and foremost with households and communities coming together to build the new world from the grassroots up. We must begin from where we are, in the world as we know it. Obviously there are deep structural obstacles in the way of social movements like permaculture, transition towns, degrowth, etc. and existing property systems in particular make it very hard or impossible for many people to access land and secure housing needed for these types of permaculture projects. I do not deny that, and in fact our work at the Simplicity Institute is focussed on exploring ways of restructuring society and systems in ways to encourage and support a degrowth transition to a 'simpler way' permaculture society. These photos therefore are not held out as representing the solution to all problems, but as an honest attempt by my household to live as sanely as we can in an insane world. And I feel that retrofitting the suburbs along these lines is part of the revolution we need to see in coming years and decades on the path to low-impact, resilient society.
There is much to be done. Let us live without dead thyme.