Click on the headline (link) for the full text.
Many more articles are available through the Energy Bulletin homepage

Tribalism and a Place at the Table
Sharon Astyk, Casaubon's Book, Science Blogs

… I grew up in a complicated family where relationships were not static – where family ties were made and remade, where people married and divorced, where you could suddenly acquire new siblings through marriage or foster parenthood, new relatives of all sorts – where it wasn't uncommon to meet a new aunt or uncle. And everyone was hesitant those first few forays into relationship – but there's nothing like saying "you are part of the family and here's your part – whether it is literally true or not."
Moreover, because my mother was a lesbian, it was always possible to blight the relationship with the failure of acknowledgement. It was always possible that someone could indicate in word or deed that we were not "really" connected, that that family did not count. To their enormous credit, most of my family tried incredibly hard not to do that. …
I remember every snub, though, every time someone indicated that you mother's lesbian partner's family wasn't like a "real" family, every time I self-consciously used a title that we weren't technically entitled to by force of law and custom, waiting to see if it would be questioned, or someone would disavow the relationship. If this were the only argument in the world for gay marriage, IMHO, it would be sufficient – that no child ever be told theirs family is not real and does not count.
All of this hyper-awareness of who is in and who is out and how we place them gave me an appreciation for tribal ties – for the virtue of acknowledging by title and action "you are part of us." It also gave me a taste for big tents – for the inclusion of those who fit neatly in categories and those who don't. I would always rather welcome someone in than leave someone sitting outside, with no spot at the table.
My children are living in a stable nuclear family, and with luck, it will stay that way. I moved 10 times during the course of my childhood, and my parents had joint custody, so we shuttled between two homes. Except for Eli, who was 15 months when we moved here and does not remember our previous home, my children have lived their whole life in one place, with the same two parents. I can see the merits of that kind of stability – the fact that my children lived a less disrupted life than I did. They have an implicit trust that things will be ok that my sisters and I, and my husband didn't have.
But I also think of the advantages of the fluctuating tribe, of the complicated family, both biological and chosen, where no, everyone doesn't like each other or get along all that well, but where people try hard to make space for one another. I think of the virtues of that instinctive reaction that says "here, we can make a place for you, because we've done it before."
I think of this when I think about the adaptations that will be necessary in the coming decades – the tribe, I think, is due to come back. There's too much work for one person, or even a nuclear family. Sometimes the tribes will be biological in nature. Sometimes they will be mostly chosen. Most often, I think they will be odd intersections of both, of ties that are formal and informal, broken and whole. Not everyone with a title will be connected – some ties will be lost in the mists of time and space. But it seems that the big tribal tent is a place to start teaching my kids about how they are tied to other people – that a wide range of possible connections all matter. That you can be tied by love, or liking, by biology or by someone else falling in love. That you can tie and untie, but not necessarily undo relationships – that breakups and divorce, death and the failure of formal acknowledgement do not mean there is nothing there.
I do not know what this tribe of mine will shake out to be – how many of these people my children will still know and love in a generation, how our ties will change and bind. I do know that I counted for my sons, the names of the people who cared for them, and that the numbers rose higher than my littlest one can count.
(9 February 2010)
Three cheers for extended families and all-inclusiveness! Not only do they have a bright future during Powerdown, but they are a lot of fun. -BA

Walking: A simple focus for the Smart Growth movement
Jonathan Hiskes, grist
I expected to hear a lot more about sexy green urban design projects at the New Partners in Smart Growth conference in Seattle last week. I expected more sleek design and big new developments akin to Dockside Green in Victoria, British Columbia, or Vancouver's Olympic Village.
Maybe American urban planners are better at keeping it real, or maybe the real estate market isn't allowing many such ambitious projects, but shiny New Urbanist developments didn't get a lot of attention. Instead, discussions kept returning to a recurring problem: Americans live too damn far from where they work.
Decades of bad development policy have left homes isolated from workplaces, stores, and civic centers. As a consequence, we lose time at home, exercise less, breathe dirtier air, spend more on fuel, release more greenhouse gases, and require more foreign oil.
It's a drag on our businesses too, Secretary of Housing and Urban Development (HUD) Shaun Donovan said on Thursday evening. "The impact of this mismatch goes straight to the competitiveness of our economy," he said. "Businesses can't compete in the global economy without a workforce that can afford to live near them."
He blamed the real estate industry for encouraging homebuyers to move farther and farther into the exurbs in search of cheap homes. "Lenders bought into the 'drive to qualify' myth as well, giving easy credit to homebuyers without accounting for how much it might cost families to live in these areas," he said.
Donovan was at the conference with Transportation Secretary Ray LaHood and EPA Assistant Administrator Mathy Stanislaus (filling in for Administrator Lisa Jackson) to announce the Partnership for Sustainable Communities, a new initiative of the three agencies. Donovan and LaHood owned up to the damage their departments have caused in the past—federally funded freeways that divided urban neighborhoods, federally funded housing projects far away from transit hubs. Maybe accepting "blame" for previous administrations is disingenuous, but it was also remarkable to hear them speaking with enthusiasm for walkable, human-scale communities…
(8 Feb 2010)

A Round-up of What's Happening out in the World of Transition
Rob Hopkins, Transition Culture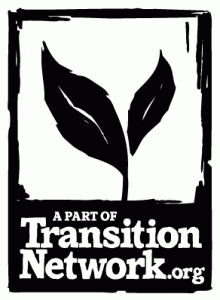 We haven't done one of these for a while, so here, thanks to the marvel that is Google Alerts, is a taste of some of things underway out there in Transition-land. For more regular and formal updates you can subscribe to Transition Network News, but these irregular digests offer a more informal and random insight into what you are up to. Congratulations to Transition Horncastle for being selected to compete in the British Gas Green Streets project, which could win them £100,000 to spend on a local environmental project if they are the best at achieving the Green Streets project's objectives. And well done TT West Kirby for being awarded funds for their Youth Inclusion Project. Congratulations also to TT Kingston for their Green Guardian award and TN's Shaun Chamberlin's Green Champion award, both sponsored by the Kingston Guardian newspaper and the local council.
There have been lots of exciting local events to get involved in. Transition Town Brixton cooked up some seasonal cabbage recipes for their 'I hate cabbage' event at Brixton Village market's 'Tasty January'. So does everyone in Brixton now love cabbage?… Transition Town Clitheroe is planning to make the town's flower beds into edible vegetable patches for all to share. And here's a lovely post to cheer us on the way to Spring, with some positive thoughts about getting stuck into the garden already and growing more food. Even the local council is helping by opening up local growing spaces for community gardening. And we look forward to hearing about Transition Chester's January weekend festival.
In the US, towns are rushing to make the Transition to low-carbon communities including TT Berea, which has started a community campaign of '50×25' to reduce its energy use by 50%, and also get 50% of its food and energy from local sources, all by 2025…and Transition Reno kicks off with action on awareness raising. Also in the US, there's a Transition Farm (not official) in North Carolina, with a little film to enjoy as well… and TT Charlotte together with the Energy Committees of Charlotte and Shelbourne are working with Efficiency Vermont to bring a new energy-saving program to local residents. And from Canada, we have a little movie all about some of the wonderful activities that Transition groups in Calgary are up to.
Over in Oz, TT Baroondara is enjoying summer berry harvesting, while TT Hervey Bay and Hervey Bay Seedsavers Bank have given gifts of pidgeon pea seeds to local residents to encourage them to transition their gardens into food production as a way of reducing the region's carbon output. In February, Sonya of TT Sunshine Coast will formally deliver Australia's first Energy Descent Action Plan to their regional council, while TT Sunshine Coast and TT Kurilpa have been active at the Woodford Folk Festival to raise awareness about Transition Towns and encourage more people to join.
My thanks to Helen for pulling this together.
(11 Feb 2010)